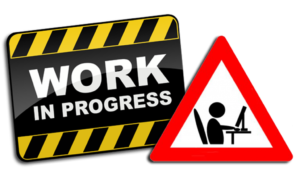 COMING SOON...
---
We are currently developing a series of profession-specific case studies to highlight programs and institutions that have demonstrated a commitment to equipping students, trainees, and/or practicing health professionals with the skills and knowledge needed to care competently and compassionately for persons with obesity. The case studies will provide examples of how obesity care competencies can be integrated into the formative training and continuing education of nurses, physicians, physician assistants, dietitians, physical therapists, occupational therapists, pharmacists, dentists, psychologists, exercise physiologists, public health practitioners, and social workers. 
Case studies will be authored by STOP Obesity Alliance staff in consultation with members of the Provider Training & Education Workgroup of the National Academy of Medicine's (NAM's) Roundtable on Obesity Solutions from information obtained through interviews, material reviews, and site visits. Case studies will be selected to reflect diverse experiences across professions, geographies, institution types, interventional approaches, and care settings. To be considered, case study subjects must:
be an accredited health professional training program OR other entity authorized to oversee and/or deliver provider education
address one or more of the Provider Competencies for the Prevention & Management of Obesity
promote evidence-based practices consistent with national obesity care guidelines (e.g. USPSTF, TOS, ENDO, AHA, CMS)
measure and report outcomes data ¹

*** Suggestions for additional case studies that meet the above criteria may be submitted to obesity@gwu.edu. ***
[1] An evaluation plan / proposed outcome measures may be accepted in lieu of data only for newly implemented interventions (within the past 6 months) that employ novel educational or policy approaches and are reasonably expected to improve care quality and outcomes for persons with or at risk for obesity.