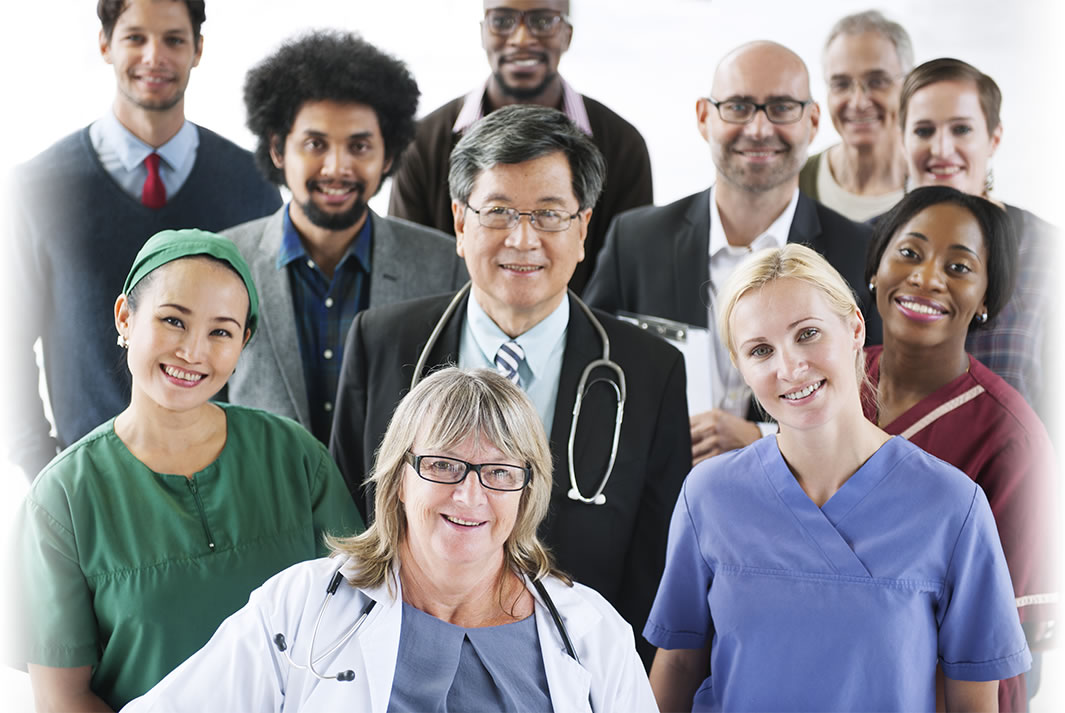 "Despite what seems to be widely believed, obesity is not an intractable problem. Yes, it is complex and quite challenging. But our job is to keep working to identify and removed barriers — both systemic and cultural — to the prevention and treatment of this widespread, common disease."
Dr. William H. Dietz,
Director, STOP Obesity Alliance
About Us
More than one-third of U.S. adults have obesity, with obesity care costing as much as $210 billion per year. Nonetheless, few health professionals and trainees receive training in the prevention and management of obesity. For example, fewer than 30 percent of medical schools meet the minimum hours of nutrition education recommended by the National Research Council.
Fewer than one-fourth of physicians report feeling adequately trained to counsel their patients on healthy eating or physical activity. While some innovative schools and training programs in some disciplines have prioritized obesity education, no attempts have been made to standardize the minimum level of obesity-related education and training that health professionals should receive.
To fill that critical gap, the Provider Competencies for the Prevention and Management of Obesity were designed by more than 20 leading health organizations representing a dozen health professions. They are aimed at many types of health professionals engaged in obesity prevention and management.
Collectively, the competencies establish a working knowledge of obesity, and are therefore best used together. Recognizing that the depth of knowledge or skill for a given competency will vary based on specialty, each specialty is encouraged to adapt these competencies to fit their needs.
Learn more about the project by downloading our report: Curating the Obesity Care Competencies.
Competency Development Leadership
The Provider Competencies for the Prevention and Management of Obesity were developed by the Provider Training and Education Workgroup of the Integrated Clinical and Social Systems for the Prevention and Management of Obesity Innovation Collaborative, an ad hoc activity associated with the Roundtable on Obesity Solutions at the National Academies of Sciences, Engineering, and Medicine (the National Academies). The responsibility for the content rests with the Innovation Collaborative and not with the National Academies.
Workgroup Chairs
Don Bradley, M.D., MHS-CL
Duke University
William Dietz, M.D., Ph.D.
George Washington University
Supporting Organizations
The development of the competencies was supported by leadership from the following organizations:
Participant Organizations
Academy for Eating Disorders
Academy of Nutrition and Dietetics
Accreditation Council for Graduate Medical Education
American Academy of Family Physicians
American Academy of Pediatrics
American Association of Colleges of Nursing
American Association of Colleges of Osteopathic Medicine
American Association of Colleges of Pharmacy
American Board of Obesity Medicine
American Council of Academic Physical Therapy
American Dental Education Association
American Kinesiology Association
American Psychological Association
Association for Prevention Teaching and Research
Association of American Medical Colleges
Association of Schools and Programs of Public Health
Centers for Medicare and Medicaid Services
Interprofessional Education Collaborative
National Organization of Nurse Practitioner Faculties
Physician Assistant Education Association
Society for Public Health Education
Society of Teachers of Family Medicine
The Obesity Society
YMCA of the USA