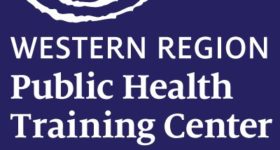 Wendy Scinta, MD | Western Region Public Health Training Center (WRPHTC)
Treatment of Pediatric and Adolescent Obesity
|
1 HRS

Explaining The hours
Overview
In this presentation, we will briefly review the history of the childhood obesity epidemic and contributing factors. The elements of a successful pediatric practice will be discussed, including measurements, dietary considerations, behavioral modification, exercise and medications. We will conclude with a couple of case studies and closing thoughts on how true progress can be made on a national scale.
Learning Objectives:
To understand major contributing factors to the childhood obesity epidemic.
Learn how to appropriately measure % BMI and determine intervention based on that reading.
Understand behavioral techniques, nutritional modalities, and family-focused interventions that have been proven successful in treating childhood and adolescent obesity.
Establish a comfort level with medication that have been studied and utilized safely and effectively.