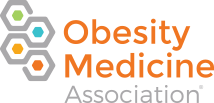 Obesity Medicine Association (OMA)
Insights into the Patient Population with Obesity: Assessment and Treatment
|
1 HRS

Explaining The hours
The Obesity Algorithm® is an educational tool to help health care providers both understand the complexity of the disease of obesity and implement effective, evidence-based obesity treatment strategies with their patients.
Overview
Obesity Algorithm®
The Obesity Algorithm is designed to help clinicians navigate the steps involved in evaluating, diagnosing, and treating patients affected by obesity using a comprehensive, individualized treatment plan. In addition to weight loss, the algorithm emphasizes optimizing health, decreasing disease risk, and improving overall quality of life. This tool provides clinicians with an overview of principles important to the care of patients with increased and/or dysfunctional body fat, based upon scientific evidence, supported by medical literature, and derived from the clinical experiences of members of the Obesity Medicine Association. The Obesity Algorithm covers:
The definition of obesity
Evaluating and diagnosing obesity, including the physical exam and labs
Genetic and metabolic factors impacting obesity
Environmental factors impacting obesity
Nutrition, including the most common diet patterns
Physical activity and energy expenditure
Behavior therapy, lifestyle intervention, and motivational interviewing
Medications that may cause weight gain
Bariatric surgery
Clinicians may use the Obesity Algorithm as a reference when developing obesity treatment plans for patients. Primary care providers may also refer patients to an obesity medicine specialist in their area.
Continuing Education
During a 1.5-hour CME presentation, Drs. Deborah Bade Horn, Scott Kahan, and Chris Still provide an overview of the Obesity Algorithm and other available obesity treatment guidelines and explain how you can best utilize them in practice.
Educational Objectives:
Recognize obesity as a major disease with its implications for health and the healthcare system
Describe the different approaches to evaluating patients affected by overweight and obesity
Review and discuss pertinent obesity guidelines
Translate the different treatment approaches into actionable steps for multiple disciplines
Discuss other considerations as well as unmet needs and future directions in obesity medicine
Discuss determining and implementing customized treatment
Obesity Algorithm®. ©2016-2017 Obesity Medicine Association.