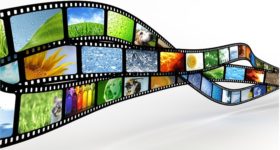 Obesity Action Coalition, Rudd Center, World Obesity, Obesity Canada
|
HRS

Explaining The hours
A collection of free image banks containing respectful images of individuals with obesity for use in educational materials and related publications. These galleries can help promote accurate coverage of obesity-related topics in news reporting and challenge harmful weight-based stereotypes.
 
Images are free to use in accordance with terms specified by each organization. Any use that promotes weight bias or is harmful to the individuals in the photos is forbidden. In general, images are approved to download and reproduce for the following purposes:
Print, television or digital media reporting;
Non-commercial promotional materials (such as brochures for non-profit or community programs);
Research and scientific purposes;
Educational purposes and materials;
Presentations to the public, policy makers, healthcare professionals, etc.
Provides a curated collection of high-definition photographs to help refocus the perception of obesity, and change the perception of individuals affected by this chronic disease. Users must agree to abide by the Media Guidelines for Obesity when using photos from the OAC gallery.
Provides a collection of brief, professional video clips and images that depict individuals with obesity in a variety of settings. These images and video clips provide a non-biased representation of adults with overweight and obesity, and are intended for use as background and b-roll video footage for the news media.
This image bank is one of six programs launched in 2015 as part of World Obesity's Action Initiative to raise awareness and understanding of practical and effective actions that can be taken to combat the obesity crisis.
Provides a collection of photographs that individuals with obesity in ways that are positive and non-stereotypical. These images provide a fair and non-biased representation of youth and adults who have overweight and obesity.